Live the safari in your comfort zone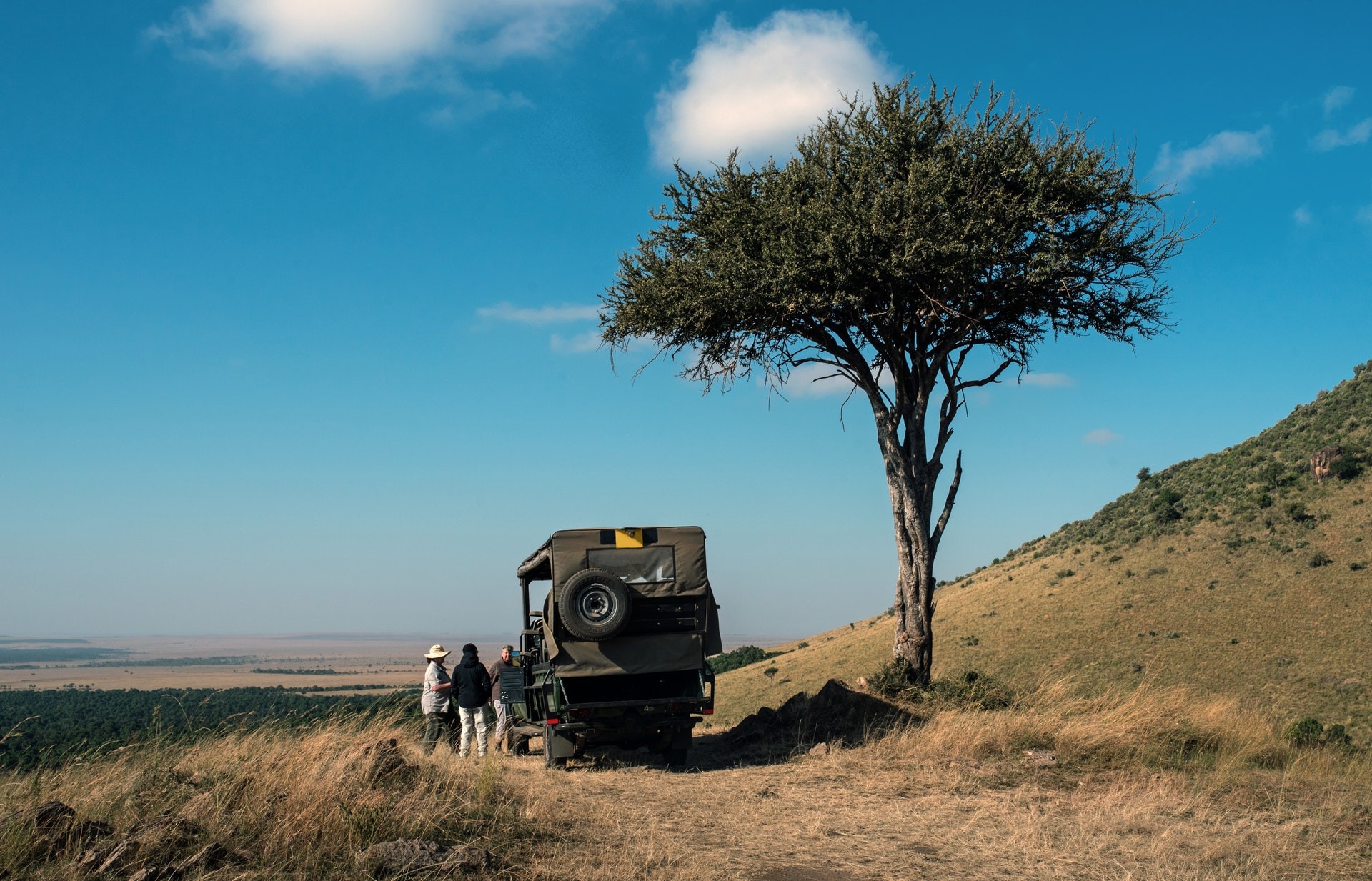 Accommodation is a very important decision while you prepare your safari. A safari tour can provide some of the most luxurious experiences in the world while still maintaining its traditional allure and feeling of authenticity. You can pick to stay in a lodge or a tented campsite. The difference between them is that a lodge is a more traditional room with solid walls while a tented campsite consists of luxury large tents, with real beds and en-suite toilets and shower. For those who want to lower their budget more there is always the option of the public campsites where you can camp as everywhere in the world (the equipment is offered from the tour operator).
This decision will depend on both your budget and comfort requisites. When you contact us to plan your safari, we will suggest different accommodation options for each park, recommending those we believe have the best quality for their price-range. A simple camping safari, besides helping to control the budget, can be an exciting and fun experience. On the other hand, staying in a private tented camp or lodge can provide some of the most luxury experiences in the world while still maintaining a safari's traditional allure and feeling of authenticity.
A list of some of the public campsites, lodges or tented campsites we use more often can be found below. If there is any lodge or campsite you'd like to stay but is not listed here, please notice that these are just some recommendations as we can operate and customize our itineraries with virtually every lodge or tented campsite in Tanzania. Our recommended accommodations if you pick the Northern circuit would be:
Tarangire National Park:
Maramboi tented camp or Burunge tented camp
Tarangire Safari Lodge or Tarangire Angata Camp
Mawe Ninga camp
Oliver's Camp
 
Manyara National Park:
Manyara Wildlife Safari Camp
Isoitok Camp
Manyara Wildlife Lodge
Manyara Serena Lodge
Gibb's Farm
 
Ngorongoro Conservation Area:
Rhino Lodge or Bougainvillea Lodge
Ngorongoro Wildlife Lodge
Ang'ata tented lodge
Serena Ngorongoro lodge
Neptune Ngorongoro Luxury Lodge  Pakulala Safari Camp
Lemala Ngorongoro camp
Serengeti National Park:
Kilima Valley Tented Lodge
Serengeti Heritage (central)
Ang'ata Serengeti tented camps (central/north/south)
Kati Kati tented camp (central)
Pumzika safari camp (central)
Serena Lodge (central)
Nasikia Camps (north/south)
Chaka Mobile Camp (central/north/south)
Lemala Camps (central/north/south) Four Seasons Serengeti (central)
Arusha
Christina's House
L'oasis Hotel
Planet Lodge
Out post lodge
Palace hotel
African Tulip hotel
Serena Lodge arusha
Arusha Coffee Lodge
Legendary Lodge
Green mountain lodge
Start your perfect journey!